You don't develop courage by being happy in your relationships everyday. You develop it by surviving difficult times and challenging adversity – Epicurus
Resilience is defined as the ability to recover quickly from illness, change or misfortune.
The joy of euphoric stress…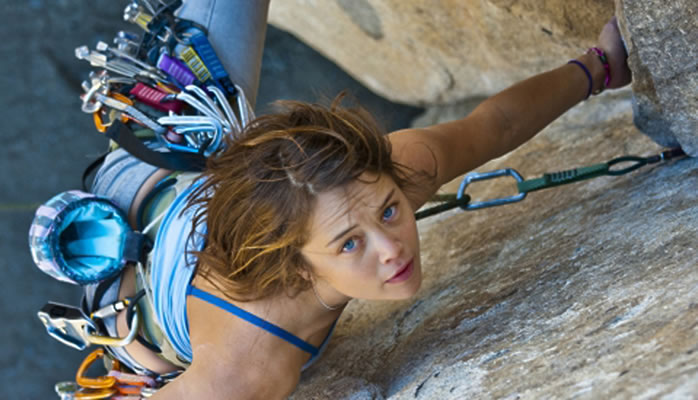 As a person comes under pressure (or stress) to complete a task, their level of arousal and concentration increases. This means that they perform much better at the task than would be the case if their level of arousal were low. However, if the pressure and associated arousal increases beyond a certain point, then the person becomes agitated (rather than focused), mistakes occur and performance falls. The Canadian psychologist, Hans Seyle, famously identified four 'zones' of arousal or stress:
Calm – a relaxed, peaceful state of mind
Euphoric stress (Eustress) – the natural high that comes from striving to meet a challenge
Distress – the sense of 'worry' and 'tension' that comes from feeling out of control
Extreme distress – a sense of panic, helplessness and fear that comes from seeing no way out of a difficulty or problem situation
Highly resilient people are adept at staying in zones one and two (calm and eustress) while avoiding (or quickly moving out of) zones three and four (distress and extreme distress.)
A positive mental attitude…
The research in this area highlights the importance of maintaining a positive mental outlook, and taking action when faced with difficulties in establishing some sense of control. For example, Paul Stoltz in his book 'Adversity Quotient', talks about "thriving on adversity" by taking responsibility for the situation, exerting some control on it, and preventing it from invading other aspects of your life.
When you're smiling the sun comes shining through….
Martin Seligman, in an April 2011 Harvard Business Review Article on Building Resilience, describes the importance of 'optimism' as a key component of being resilient and coping with stress. The article explores how resilience is taught on a US Army programme, which covers:
Mental toughness (how to avoid negative and unhelpful thoughts while focusing on rational, positive beliefs)
Signature strengths (becoming aware of your key, positive attributes e.g. curiosity; fairness; persistence etc. and understanding how to make the most of them.)
Positive relationships (how to deal with others in an open and courteous manner; including constructive self disclosure about your feelings e.g. by using assertive communication techniques.)
Interestingly the Seligman research is also supported by a study by the Mayo Clinic, which showed that optimists live 19% longer than pessimists.
I get knocked down but I get up again…
Dr Salvatore R. Maddi of the University of Chicago (based on research he carried out at Bell Telephone during a major downsizing exercise in the 1980's), identifies three characteristics associated with thriving in a difficult environment. They are:
Commitment: striving to be involved in events rather than feeling isolated
Control: trying to control outcomes, rather than lapsing into passivity
Challenge: viewing stressful changes as opportunities for learning
When life gives you lemons…
In summary the three key aspects of being resilient and handling stress revolve around (i) relationships, (ii) 'positive self talk' and (iii) maintaining fitness.
Firstly, keep in touch with your family and friends. A problem shared is a problem halved, and it is amazing what a fresh pair of eyes can do with a 'challenging situation'.
Secondly, and clichéd as it may sound, when "life gives you lemons, make lemonade." Resilient people, as a mental discipline, actively and creatively look for the possibilities and opportunities presented by every difficulty. They think positive thoughts and search for the silver lining in each situation.
Then finally, the more physical energy you have the more things you can do and the better you feel. Therefore, prioritising exercise can make all the difference to your sense of well-being in difficult times.
So what's next???
Reflect on which of Seyles "stress zones" you are in and what that might tell you about how you might try to adjust your behaviour to spend more time in zones one and two.
Consider just how optimistic you are. Do you need to adjust your thoughts to be more of a "glass half full" type of person? This doesn't mean pretending that things are Ok when they aren't, but it does mean looking at what's good about a situation and taking the initiative to improve things where possible.
Try reading, The Relaxation & Stress Reduction Workbook
by Martha Davis, Elizabeth Robbins Eshelman, Matthew McKay and Patrick Fanning.
If you think that you or your work team could benefit from our help then take a look at our half-day master class on stress management.
Or maybe our 'one to one' executive coaching services.
Or gives us a call on 0844 394 8877 (UK) or +44 1788 475 877 (international) or email us at coaching@boulden.net and we'll be happy to discuss how we can work with you.
And to end with a quote from the well known US physician Dr. Chris Feudtner,
"90% of life is about remaining calm."